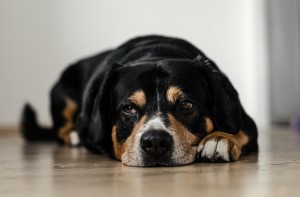 As you get ready for bed, you go through a nightly routine that was created without you even thinking about it: put on pajamas, brush teeth, do some light reading, turn out the light, then sleep.
Once you go to sleep, however, another routine may have you struggling: waking repeatedly throughout the night or perhaps staying awake each night for prolonged periods of time.  These unsettling nighttime routines can leave you with morning headaches, daytime fatigue, and potential health struggles of a more serious nature.
Stop the struggle
As in-home caregivers assisting patients with at-home rehabilitation after surgery, eldercare, and other 24-hour nursing care situations, we've seen patients struggle with nighttime rest and we've learned that you can actually teach yourself to get a good night's sleep.
Sleep in your bed – and only in bed
If you like to read books or watch TV before bed, choose a new spot in your house, the living room, for example.  In time, your body will recognize that bed is the place for rest.
Drowsy?  Say goodnight
As you teach your brain that bed is the place for sleep, you will begin to feel sleepy the minute you pull back the covers.  So, if you find yourself nodding off on the sofa again, call it a night and catch your Z's in bed.
A routine your body can count on
Try to go to bed at the same time every night and get up at the same time every morning, even on days when you have nothing planned. The result will be a body that understands when to rest and when to be engaged.
Do you really need that?
In the lead up to bedtime, when it comes to eating or drinking, avoid caffeine as well as carbs. Quench your thirst with water. Tame your hunger with small protein-packed snacks.  Enjoy a handful of nuts or nibble on a small slice of cheese.
The medical component
A common culprit for people struggling to get a good night's sleep is sleep apnea, a potentially serious disorder signaled by frequent, loud snoring.  With sleep apnea, breathing literally stops and abruptly starts again while you sleep. If your nights are marked by loud snoring or waking in fitful starts, see a doctor for evaluation because treatment of this condition is effective.
COPD
Patients diagnosed with chronic obstructive pulmonary disease (COPD) also have difficulty obtaining restful sleep. Changes in breathing patterns during sleep can reduce blood oxygen.  These patients suffer from insomnia, nightmares, and powerful daytime drowsiness. Your doctor can help you successfully manage this condition and restore your normal sleep pattern.
Still struggling?
If you can rule out COPD and sleep apnea, and are following the four tips we mentioned, talk to a medical professional.  Health supplements, prescriptions, or over-the-counter medications may be to blame for those sleepless nights.  Food allergies and depression can also contribute to the problem.
As a home care nursing agency, we understand that steady, rejuvenating sleep is something your body craves, but it doesn't have to be something you struggle with.  Taking control of your daily routines will put you on a path towards achieving long-term physical and mental health.